Breast Augmentation
Breast augmentation surgery is one of the top cosmetic surgeries performed year after year. Patients who opt for breast augmentation enjoy larger, perkier, and more prominent breasts, making it easier to fit into clothing and feel confident about their bodies. Dr. Michael Desvigne is a renowned board-certified plastic surgeon with a sterling surgical team. Dr. Desvigne and staff have the most extensive and up-to-date training as well as considerable experience with various modern breast implant types and surgical techniques. During your breast augmentation consultation, Dr. Desvigne will consider your cosmetic goals and take precise measurements of your body to calculate the most suitable implant width and projection for you.
Schedule Your Consultation Today
What Breast Augmentation


Can Correct
Look

and

feel

Your Very Best
Breast Augmentation


Options
Implant Options
Silicone
Silicone implants are composed of a silicone shell filled with highly cohesive silicone gel. They accurately mimic the look and feel of natural breast tissue. They also have a lower risk of rupture, are less likely to produce visible rippling, and can be used in patients age 22 and older.
Saline
Saline implants are composed of a silicone shell filled with sterile saline solution. They are ideal for creating high breast projection, are more cost-effective than silicone, and can be used in patients age 18 and older.
Incision Options
Periareolar: Involves an incision that encircles the areolas
Transaxillary: Involves an incision created within the underarm
Inframammary: Involves an incision hidden within the inframammary fold
Implant Placement
Subglandular
Subglandular implant placement is ideal for women with adequate natural breast tissue to cover the edges of the implants.
Subpectoral
Subpectoral implant placement is ideal for women with thin natural breast tissue because the muscle is draped over the implant edges for a smoother, more natural breast slope.
Breast Augmentation
Concerns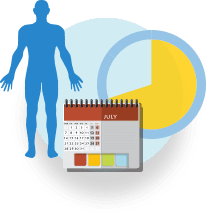 Recovery
After breast augmentation surgery, the breasts will be swollen, and the swelling can take up to five weeks to subside. Sutures are removed ten days after surgery. Patients are recommended to wear a zip-up sports bra during recovery to hold the implants in place and promote proper healing.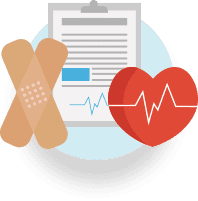 Scars
Any scarring that results from breast augmentation surgery is hidden in discreet locations, and they tend to fade over time.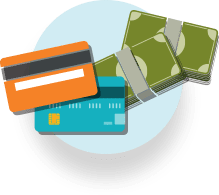 Cost
The cost of breast augmentation depends on various factors, including the type of implants used, facility fees, and surgical technique. Dr. Desvigne will give you an accurate cost estimate at your personal consultation.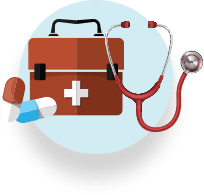 Pain
Post-operatively, it is common to experience some pain and fatigue. Pain and other discomforts can be managed with medication as prescribed by Dr. Desvigne.
Swipe to view more revies
I was really having a tough year and I needed anything to boost my spirits. I went to Dr. Desvigne for a consultation and was immediately impressed with how knowledgeable and kind the entire staff was. When I met Dr. Desvigne I knew right away that I would be in good hands. No need to search further, I knew what I was going to do. Dr. Desvigne is very caring and truly wants what is best for his patients. Before, during and after my procedures I had the pleasure of being in his surgical nurse Ashley's care. She is the most knowledgeable and kind nurse I have ever known, actually the best nurse ever! Although I am still healing from the procedures, I can see a huge improvement. I cannot praise the entire staff enough!

RealSelf User

Phoenix, Arizona
Read Patient Reviews
Breast Augmentation
Faqs
Are the results of breast augmentation permanent?

Yes, breast implants offer permanent breast enhancement. They do not expire after a predetermined amount of time, but they may need to be replaced in the future to maintain the desired aesthetic.

What are the risks associated with breast augmentation?

Severe complications after breast augmentation surgery are rare. However, as with any surgery, the risks involved may include:

Abnormal reaction to anesthesia
Hematoma
Infection
Loss of sensation
Scarring
Allergic reaction
Bleeding
Unsatisfactory result

Which type of implant is safest? Silicone or saline?

The FDA has approved both silicone and saline implants as safe for breast augmentation.

How will I know what my implants will look like after surgery?

During your personal consultation, you may try on one of our fitting bras, which will allow you to see how different implant sizes and shapes might look after your procedure.
Schedule your consultation today with Michael N. Desvigne M.D.
Get in touch