Tummy Tuck
Abdominoplasty, also known as tummy tuck surgery, tightens the abdominal wall and removes excess skin and fatty tissue. There are three types of tummy tuck surgery: mini abdominoplasty, lipoabdominoplasty, and full abdominoplasty. Tummy tuck surgery is one of the most sought-after enhancement procedures because it creates such a dramatic improvement for patients with abdominal cosmetic concerns. Patients who undergo tummy tuck surgery to slim and tighten their core can flaunt their new, sculpted figure fearlessly and without self-consciousness.
Dr. Michael Desvigne is a renowned board-certified plastic surgeon with a sterling surgical team. Dr. Desvigne and his staff have the most extensive and up-to-date training as well as considerable experience with various tummy tuck surgical techniques. During your tummy tuck consultation, Dr. Desvigne will consider your cosmetic goals and take precise measurements of your body to calculate the most suitable surgical plan for you.
Schedule Your Consultation Today
What a Tummy Tuck


Can Correct
Look

and

feel

Your Very Best
Full Abdominoplasty
A full abdominoplasty removes excess skin and fatty tissue from the abdomen. Sutures will be placed in the abdominal wall to tighten weakened muscles. The umbilicus will be relocated to the same position, but it will be coming through skin that has been pulled down. A full abdominoplasty will require the use of drains on both hips.
Mini Abdominoplasty
A mini abdominoplasty addresses issues on the flanks and lower abdomen only. This particular tummy tuck technique involves creating a C-section-like incision to remove and tighten the lower abdominal skin. In most cases, a drain will be inserted after the procedure.
Lipoabdominoplasty
Lipoabdominoplasty is a procedure that combines liposuction and abdominoplasty to remove excess fat and loose skin from the abdomen. The ideal patient has excess skin as well as stubborn localized fat deposits in the abdominal region. Combining traditional liposuction and abdominoplasty allows Dr. Michael Desvigne to produce optimal results for his patients.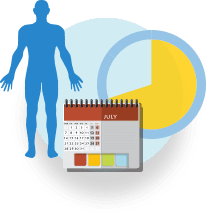 Recovery
After your tummy tuck, it may take around six weeks to recover fully. A compression garment should be worn over the treated area to reduce swelling and bruising. Tummy tuck patients must wait 24 hours to bathe, and daily activities must be approached with caution. Patients should not lift, pull, or push heavy objects during this crucial six-week recovery period.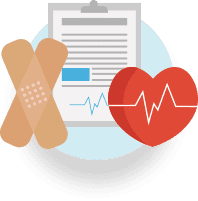 Scars
Any scars that result from tummy tuck surgery can usually be hidden by clothing, and they tend to fade over time.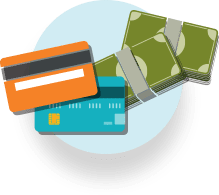 Cost
The cost of tummy tuck surgery depends on various factors, including the extent of correction, facility fees, and surgical technique. Dr. Desvigne will give you an accurate cost estimate at your personal consultation.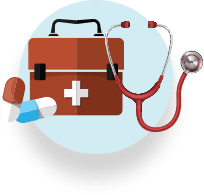 Pain
Post-operatively, it is common to experience some pain and fatigue. Pain and other discomforts can be managed with medication as prescribed by Dr. Desvigne.
Swipe to view more revies
I was really having a tough year and I needed anything to boost my spirits. I went to Dr. Desvigne for a consultation and was immediately impressed with how knowledgeable and kind the entire staff was. When I met Dr. Desvigne I knew right away that I would be in good hands. No need to search further, I knew what I was going to do. Dr. Desvigne is very caring and truly wants what is best for his patients. Before, during and after my procedures I had the pleasure of being in his surgical nurse Ashley's care. She is the most knowledgeable and kind nurse I have ever known, actually the best nurse ever! Although I am still healing from the procedures, I can see a huge improvement. I cannot praise the entire staff enough!

RealSelf User

Phoenix, Arizona
Read Patient Reviews
Tummy Tuck
Faqs
Am I a good candidate for tummy tuck surgery?

Ideal candidates for tummy tuck surgery are men and women in good overall health who have realistic expectations about the outcome of the procedure. These individuals have already tried diet and exercise but are not satisfied with their appearance at this point.

What are the risks associated with tummy tuck surgery?

Severe complications after tummy tuck surgery are rare. However, as with any surgery, the risks involved may include

Abnormal reaction to anesthesia
Hematoma
Infection
Loss of sensation
Scarring
Allergic reaction
Bleeding
Unsatisfactory results

When can I expect to see the results after my tummy tuck surgery?

The benefits of tummy tuck surgery are immediately apparent and will continue to improve over the coming weeks as swelling subsides. The results of a tummy tuck are meant to be lasting as long as a healthy diet and lifestyle are maintained.

When can I return to work after undergoing tummy tuck surgery?

Most patients can return to work after two weeks of recovery.
Schedule your consultation today with Michael N. Desvigne M.D.
Get in touch