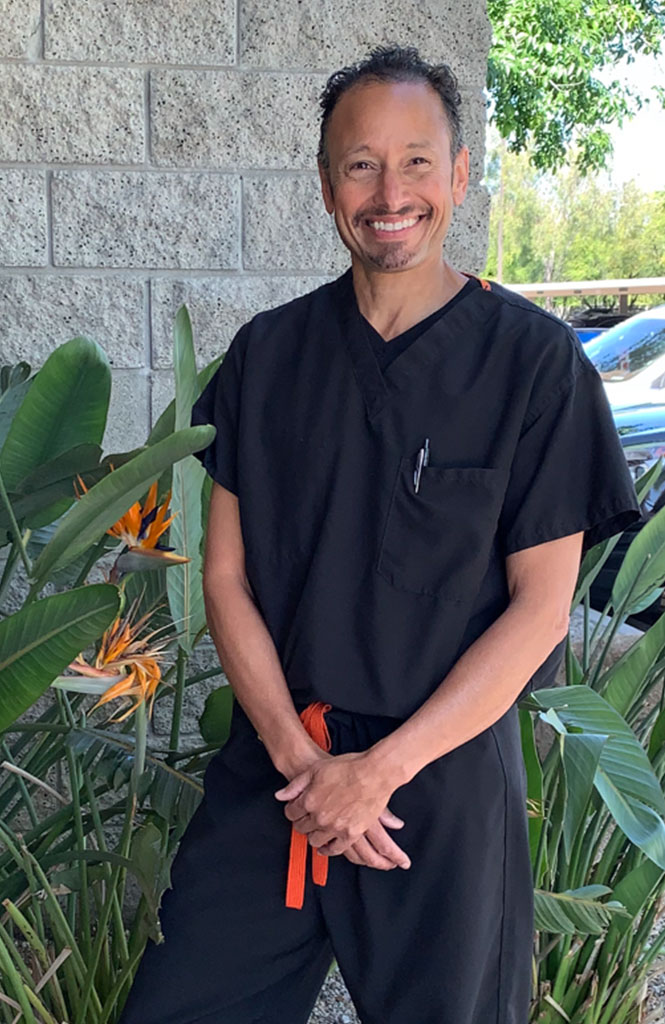 Michael N. Desvigne MD, FACS, CWS, FACCWS
Board-Certified Plastic Surgeon, General Surgeon, Hyperbaric physician, Wound Care Clinician
Fellow, American College of Surgeons
Member, American Society of Plastic Surgeons
Member, The Aesthetic Society
Member, Undersea and Hyperbaric Medicine
Member, American Academy of Wound Physicians
Member, Wound Healing Society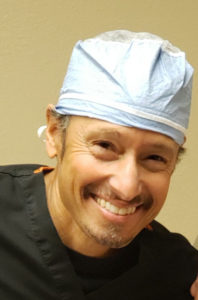 Dr. Michael N. Desvigne is a true plastic and reconstructive surgeon who has chosen to dedicate his expertise to reconstructive surgery, specifically wound reconstruction. Dr. Desvigne believes performing reconstructive surgery has made him a better wound-healing clinician, and managing complex wounds has made him a better reconstructive surgeon. Dr. Desvigne brings a wealth of experience from a variety of disciplines. He is board certified in plastic surgery, general surgery, wound care, and hyperbaric medicine. With this quadruple certification, he approaches each wound problem with a staircase approach, including surgical and nonsurgical solutions.
In 2018, Dr. Desvigne brought his cosmetic expertise to the wound reconstructive world where he would perform most cosmetic procedures under local anesthesia and/or "twilight" to minimize the risks of general anesthesia. He has now added this approach to his wound reconstructive surgery practice, a term he coined as "Outpatient Wound Reconstruction" (OWR) optimizing outcomes while minimizing risk.
Dr. Desvigne is a fellow of the American College of Surgeons (ACS). He is a member of the American Society of Plastic Surgery (ASPS), The Aesthetic Society formerly known as the American Society of Aesthetic Plastic Surgery (ASAPS), and the Arizona Society of Plastic Surgeons. He is also a member of the American Academy of Wound Specialists, Wound Healing Society and the Undersea and Hyperbaric Medical Society. He is a world-renowned lecturer and consultant in wound healing technologies. He has created multiple programs for inpatient and outpatient centers of excellence in wound care, with a focus on the continuum of care.
Originally from New York City, after graduating with honors with a BS in psychology, Dr. Desvigne attended the Uniformed Services University of the Health Sciences (USUHS), the Department of Defense Medical School. He served 12 years in the U.S. Air Force as a medical student, flight surgeon, and general surgeon. He performed his general surgery training at David Grant USAF Medical Center in Northern California and completed two additional years as a research fellow in wound care and hyperbaric medicine. He then served at Osan Air Force Base in Korea as a general surgeon and flight surgeon, earning Pacific Air Force Flight Surgeon of the Year. There, he met his wife who shares his love of animals, outdoor activities, fitness, and travel.
After Korea, Dr. Desvigne completed his three-year residency training in plastic surgery at the University of Texas at San Antonio, followed by additional fellowship training in cosmetic surgery in Maui, Hawaii.
In his spare time, Dr. Desvigne refuels by running, swimming, boating, cooking, reading, and writing, and social entrepreneurism. He enjoys giving back to the community by performing humanitarian missions alongside his wife.